Time for another
Colour Create Challenge
and a couple more changes this week. The first one is that all the challenges from now on will be sponsored, so that means prizes for the winners.
Our sponsor this week is :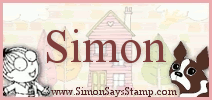 and they are offering a generous $25 store voucher (with free p&p)
The second change is a warm welcome to the newest team member,
Janiel
. This lady is one incredibly talented crafter; her blog is full of amazing makes (and not just cards). If you want some inspiration just have a browse through her gorgeous creations. Welcome aboard Janiel.
So, on to the challenge. Mina has chosen a wonderful colour combination and optional extra for us this week. The colours are Blue and White.
The optional extra is Vintage.
I always struggle with vintage and 99.9% of the time I end up over distressing the card so the style is more distressed than vintage. So this week I set out to create something clean and simple. Here it is:


Those peg stamps came in handy again and they create a lovely frame around a vintage photo. I stupidly forgot to photograph the inside of the card so I snapped this quickly last night - hence the lighting is not as good as the picture of the outside.
Items Used:
Tropical Flowers Peg Stamps - inked with Whispers Brush Stroke Pens
Whiff of Joy Sentiment Stamp on the front
Debbi Moore Sentiment Stamp on the inside
Joanna Sheen Photo from the Victorian Romance CD
For oodles of vintage inspiration that covers everything from cute and country vintage to stylish vintage have a
look at the amazing creations from the rest of the design team
. Their cards look fabulous.
Sharon xx